Kayla Rover joined Newmark's West Los Angeles office in 2021.
Kayla supports the Jay Luchs Group by performing a variety of specialized administrative tasks. Her responsibilities include the creation and upkeep of real estate transaction files, maintaining client databases, and providing informational assistance including client interaction and prospect tracking. Kayla acts as a point of contact and liaison for outside broker communication and meeting requests.
Prior to Newmark, Kayla worked in human resources within the tech sphere in San Francisco. Her work experience with the real estate e-signature company DocuSign inspired her to start a career in real estate.
Kayla received a Bachelor of Arts degree from Loyola Marymount University in Los Angeles, California.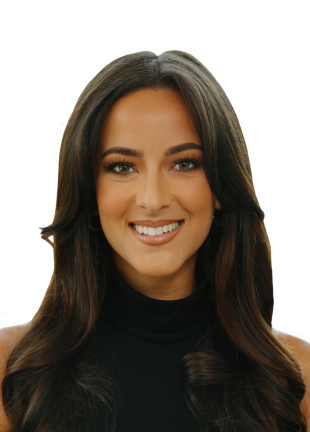 1875 Century Park East Suite 1380
Los Angeles, CA 90067
Corporate RE #01355491
CA RE License #02167785
O 310.407.6508
M 925.324.5244
kayla.rover@nmrk.com