Jay Luchs joined Newmark Grubb Knight Frank in the West Los Angeles office in 2013 as an Executive Vice President after spending 12 years at CBRE. Luchs was with Insignia / Edward S. Gordon from 2001-2003 at which time CBRE acquired the company.
A leading national retail expert with a predominant focus on serving high-end fashion and luxury brands as well as the entertainment industry, Luchs joined NGKF's National Retail Advisory Services division to cater to the firm's burgeoning roster of national and international retail clients. An expert in landlord and tenant representation with a vast bicoastal reach, Luchs brings among the most robust and expansive retail client lists in the industry, including fashion brands from start-ups to the highest end in luxury, traditional businesses in search of office space, including entertainment, tech, and media companies. He also represents various landlords across Los Angeles, New York, and other major markets. Luchs has been involved in some of the most prominent leasing and sales deals in Los Angeles in the last decade, representing some of runway's finest.
Brands Luchs has represented in the recent past include Louis Vuitton (Beverly Hills), Christian Dior (Rodeo Drive), Celine (Rodeo Drive), YSL (Rodeo Drive men's store), Bottega Veneta (Melrose Place, Rodeo Drive), Lanvin (Rodeo Drive), Jimmy Choo (Rodeo Drive), Isabel Marant (Melrose Place), James Perse (Melrose Avenue, Canon Drive Beverly Hills, Malibu), Fred Segal (Sunset Blvd Flagship), IRO (Abbot Kinney, Beverly Drive), Acne Studios (Melrose Avenue), Diane von Furstenberg, Marc Jacobs, Elyse Walker (Lido Marina Village), Rachel Zoe (Corporate Headquarters Melrose Avenue), H&M (exclusive representative for southern California doing multiple mall and street deals), H&M sister brands, COS, & Other Stories (exclusive representative for southern California for mall and street deals), Tommy Hilfiger, Opening Ceremony (La Cienega Blvd), DASH (Kardashian's Melrose Avenue), Alice + Olivia (Robertson Blvd, Malibu, Fashion Island Newport Beach), Aviator Nation (Malibu, currently searching for a New York location), SoulCycle spinning studio (was co-broker on first 10 locations in Los Angeles) and Barry's Bootcamp (Hollywood, Pasadena and corporate office), lululemon (Melrose Avenue) among others. Luchs has also co-represented Valentino, Vera Wang, Tory Burch and David Yurman (Rodeo Drive) and c-represented Eataly on their Los Angeles search. Eataly will be opening at Westfield Century City mall in late 2017. Full tenant representation list available upon request.
Luchs has also been brought in to help lease projects from ground up. For example, Luchs leased the Malibu Lumber Yard from dirt to final construction and brought in tenants including James Perse, Maxfield, Intermix, J. Crew, Tory Burch, Alice + Olivia among others. Luchs then arranged the equity and debt in the purchase of Malibu Village across the street from the Lumber Yard and then leased that entire property to brands including Nike's Salvation, SoulCycle, lululemon, Sephora, Dean & Deluca, Lanvin, Missoni, Zadig & Voltaire among others. Luchs is currently working on the former Fred Segal development at 500 S. Broadway on the corner of 5th street on Santa Monica. A multilevel apartment / retail development. The Jay Luchs team also is handling the ground up development which is recently opened at 6201 Hollywood Blvd, known as Eastown. Tenants there include Shake Shack, Greenleaf, Barry's Bootcamp, SoulCycle, CVS, Dunkin' Donuts, Sushi of Gari and working on a major 40,000 retail flagship to anchor the project.
Luchs has also represented various tenants searching for their corporate office spaces. Those include Bad Boy Entertainment (Sean "Puff Daddy" Combs), L.A. Reid (Sony Music Entertainment), The Gersh Talent Agency, Jimmy Kimmel Live, H&M, Michael Ovitz, Louis Vuitton, Christian Dior, Diane von Furstenberg, Jimmy Choo, Fred Segal, Angelo Gordon Co. and various others.
Luchs is a strong believer that in the years ahead, retail's survival and success will be based on its synergy with the food and beverage world. He is currently working on projects that will include the finest of food and beverage as well as retail. In the recent past, some restaurants Luchs and his team have done deals include Craig's restaurant on Melrose Avenue, e baldi on Canon Drive, Bill Chait/Fred Segal at 8500 Sunset, Hillstone Group (project in the works), Curtis Stone on Sunset Boulevard, Blue Bottle Coffee on Beverly Boulevard and Café Gratitude on Canon Drive.
It is to be noted that while at CBRE, Luchs was part of the leasing team representing Trump Tower where they leased a flagship corner to Gucci which won New York Tri-State area's Deal of the Year.
Luchs is also responsible for some of the highest profile property sales in Los Angeles and continues to grow his capital markets presence with his team. Some of the properties most notable include the sale of 306-310 N. Rodeo Drive (the Harry Winston building), 319-323 N. Rodeo Drive (sold to LVMH Group), 325-327 N. Rodeo Drive (Coach/IWC building), 347 N. Rodeo Drive (sold twice over five years, tenant Gucci), did a recap of 401 N. Rodeo Drive (currently Bvlgari), was part of the group that sold Chanel 408 N. Rodeo Drive, 1349-1355 Abbot Kinney Boulevard portfolio sale (now leased to Adidas Originals, Vince, Salt & Straw, Free City), former Tower Records at 8801 Sunset Boulevard, Malibu Village a 52,000 square foot shopping center at Cross Creek Road and Pacific Coast Highway, 357 N. Beverly Drive (currently leased to H&M's COS). Full list of sales available upon request.
Luchs has a growing presence in New York as well as San Francisco. Luchs has sold two of the major Union Square buildings at 228-240 Post Street in San Francisco (representing both buyer and seller) and in 2016 Luchs sold the adjacent building (tenant Saks Men's) representing the buyer. He is currently co-leasing that site.
Prior to joining NGKF, Luchs spent 12 years at CBRE, most recently as executive vice president. He garnered numerous company awards and consistently ranked among its top 5 retail professionals nationally.
In 2015 and 2016, Luchs has been the top producing retail broker at Newmark Grubbs Knight Frank, internationally. Luchs is continually asked by prominent newspapers including LA Times, The Wall Street Journal, WWD, California Apparel News, and the LA Business Journal for quotes and market opinion. He is a member of the International Council of Shopping Centers, West Hollywood Chamber of Commerce, Beverly Hills Chamber of Commerce, and Malibu Chamber of Commerce. Luchs is also on the Acquisition & Collections Committee at the Los Angeles based Museum of Contemporary Art (MOCA).
Jay Luchs is from Potomac, Maryland, and a graduate of University of Virginia, Charlottesville, VA ('95) and has proudly lived in Los Angeles since 1995.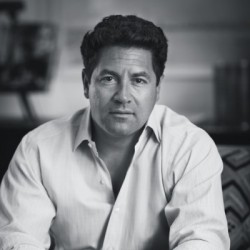 Jay Luchs
Vice Chairman



Newmark Grubb Knight Frank
1875 Century Park East Suite 1380
Los Angeles, CA 90067
Corporate RE# 01355491
CA RE License #01260345 NY RE License #10401296835
T 310.407.6585
C 310.489.5000
jay.luchs@ngkf.com