Jay Luchs, a Vice Chairman at Newmark, may be best recognized for his "For Lease" and "Leased" signs on buildings throughout the streets of Los Angeles, but his range in the industry includes representing some of the world's most notable fashion brands for their retail and office locations, entertainment companies and other businesses in finding their corporate headquarters and for selling investment properties. He takes pride in spending as much of his energy working with small retail brands as on larger deals as the landscape of Los Angeles is very important to him. Being a part of its continuing growth and change while preserving the great history and soul of LA is a top priority for Luchs.
In 2021 Luchs represented LVMH in their $200 million purchase of the Luxe Hotel on Rodeo Drive. In 2020 he sold 457-459 N Rodeo Drive to the Rueben Brothers for $122 million which he has since leased to a flagship luxury brand taking possession in 2024. In 2018 Luchs assembled four properties on Rodeo Drive and neighboring Beverly Drive on behalf of LVMH in $465 million of acquisitions for what will become the Cheval Blanc hotel in years to come.
Some of the brands Luchs represents in Los Angeles include Louis Vuitton, Christian Dior, Celine, Loewe, Givenchy, KITH for their West Coast locations (Sunset Strip, West Hollywood; Rodeo Drive, Beverly Hills; Cross Creek Ranch; Malibu) and James Perse (nationally) among many other leaders in the fashion industry. Other brands Luchs has found retail locations for in recent years include Acne Studios, SKIMS, Fred Segal, Aviator Nation, Kitson, the RealReal, RE/DONE, Ray-Ban, LoveShackFancy, Christian Louboutin, Jennifer Fisher Jewelry, Jennifer Meyer Jewelry, Bathing Ape, various Equinox Fitness locations, Alo Yoga Beverly Hills (its first retail store), IRO Melrose Place, Beverly Drive and Abbot Kinney Boulevard and so on. Luchs found James Perse his first retail location on Melrose Avenue many years ago and has been involved with the brand's national expansion in recent years. Luchs also found the location for the Louis Vuitton-Supreme collaboration in the Arts District several years ago and was very involved with the Supreme lease at the iconic Tower Records location at 8801 Sunset Boulevard in West Hollywood.
Luchs also specializes in office locations for fashion brands. He has found west coast office headquarters for companies including Louis Vuitton, Christian Dior, Celine, Tom Ford, Brunello Cucinelli, H&M, Kitson, Christian Louboutin, STAUD, YSL and others. He also has a love for finding locations for the art community of Los Angeles their locations having sold Alex Israel several buildings for his studio/office, Perrotin Gallery, Marian Goodman Gallery, United Talent Agency's Art Gallery off Civic Center Drive in Beverly Hills and has been involved in representing Gagosian Gallery on some of its projects. Luchs represents many entertainment clients and represented Sean Puffy Combs/Combs Enterprises in its West Hollywood office headquarters and helps other movie, television and music clients find their locations.
Luchs loves the food culture of Los Angeles and sincerely enjoys finding restaurant operators their locations in the city whether mom and pop businesses to the fanciest dining all play a part in the landscape of Los Angeles. Luchs spends a lot of time strategizing with these restaurants. Some restaurants Luchs has found locations for include Craig's on Melrose Avenue in West Hollywood, Avra in Beverly Hills, Tao Group's Lavo Sunset Strip with its adjoining Fleur Room Lounge, has represented Madeo, Prince Street Pizza for various locations, Drake's Hollywood and Hudson House of Dallas, Pura Vida Miami's Los Angeles expansion among many others.
Aside from representing brands and corporations in finding locations on their behalf, Luchs and his team also represent over 125 properties on behalf of various landlords from Rodeo Drive to Melrose Avenue, Melrose Place to Abbot Kinney in Venice Beach to the Malibu Cross Creek area to LA's most sought after locations.
Luchs says he couldn't do it without his amazing team, which he is incredibly grateful for. He has been a top producer at Newmark internationally from 2014 to present day 2023 having closed several billions of dollars of leases and property sales transactions.
Luchs is from Potomac, Maryland and a graduate of the University of Virginia class of '95. He is on the board of trustees of Pomfret School, Pomfret, Connecticut where he graduated high school class of '91. He serves on the board of MOCA's (Museum of Contemporary Art) Acquisition and Collection's Committee. He has proudly lived in Los Angeles since 1995.
Last updated March 2023.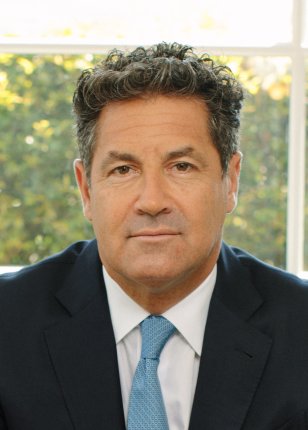 1875 Century Park East, Suite 1380
Los Angeles, CA 90067
Corporate RE #01355491
CA RE License #01260345
NY RE License #10401296835
O 310.407.6585
M 310.489.5000
jay.luchs@nmrk.com