James Nugent joined Newmark's West Los Angeles office in 2023.
As a Los Angeles native, James' deep connection to LA's unique tapestry has been cultivated from years living amidst the city's ever-evolving landscape of food, fashion, and culture. He appreciates the distinct characteristics that make each Los Angeles neighborhood its own, his acknowledgment of each neighborhood's qualities - their cultural roots, but also their needs as a community - play a major role in his leasing strategies when representing landlords and tenants.
He previously interned with the Caruso Leasing Team and aided in leasing some of the nation's most sought-after retail properties, while working with world renowned fashion and hospitality brands.
James graduated Cum Laude from USC's Real Estate Development Program in 2023 with a minor in Entrepreneurship.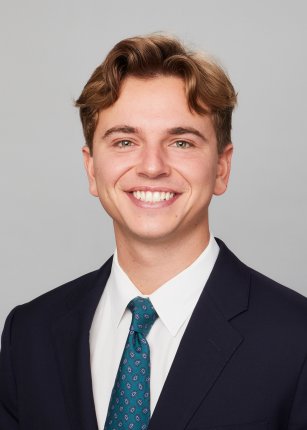 1875 Century Park East, Suite 1380
Los Angeles, CA 90067
Corporate RE #01355491
CA RE License #02218437
O 310.407.6584
M 310.467.0582
james.nugent@nmrk.com